My passion is to see His Kingdom come and His will being done — with brilliance and excellence — on earth as it is in heaven.
I'm obsessed with church history, especially the history of revival, moves of God and how Christians have positively impacted culture.
My current mission, besides praying for revival and preaching internationally, is raising up an army of Kingdom-minded digital nomads. I keep scratching my head, wondering when the church is going to figure out that the greatest opportunity in history is right here, right now. It's called location independence and it means we can live and work anywhere in the world we feel called to make a difference.
I've combined my love for God, the thrill of travel and the skill required to build an online presence to create the annual Lifestyle Freedom Event. If you love God AND you'd love to be able to live and work anywhere in the world, let's connect.
You can learn more about Lifestyle Freedom through my free introductory webinar. For a limited time, I'm giving away a digital download of my book, Lifestyle Freedom: Designing a Life & Business You Love
My background, for the curious, includes quite an eclectic mix (I should have been born during the Renaissance) from studying at an Ivy League University to writing 30 Christian books that have sold more than a million copies to traveling on 6 continents.
I've created an online university, offering personal and professional development from a distinctively biblical perspective, that's enrolled thousands of students. I would absolutely LOVE for you to become one of them — and you can do so for as little as $7. Check out the course offerings at www.womensempowermentuniversity.com
I especially hope I get to pray for you because my favorite thing in the entire world, even more than teaching and writing, is praying for people! I offer prayer, LIVE, at our monthly Chapel Service, so be sure to check out www.thechapelclub.com.
The common thread, I suppose, is that I'm a forerunner. Come run with me!
I'm just a Jersey girl who loves Jesus. I'm a no-frills-no-fluff bible teacher, transparent fellow pilgrim and prophetic prayer warrior with a heart to accurately discern, then boldly proclaim, God's highest and best for your life.
God has enabled me to conquer many things in my life: addiction, health and weight issues— to name just a few. But by his amazing grace, he's also empowered me to achieve most of my dreams, like becoming an international best-selling author, professional motivational speaker, internet pioneer and global missionary traveling to six continents.
I founded Women's Empowerment University to share with you both my worst mistakes (so you can avoid them) and my wisest moves (so you can imitate them). I've dedicated my life to empowering God's women through practical strategies from a Biblical perspective to Get Free, Get Focused and Go Far!
In Case You're Curious, You Can Read My Official Bio Here
---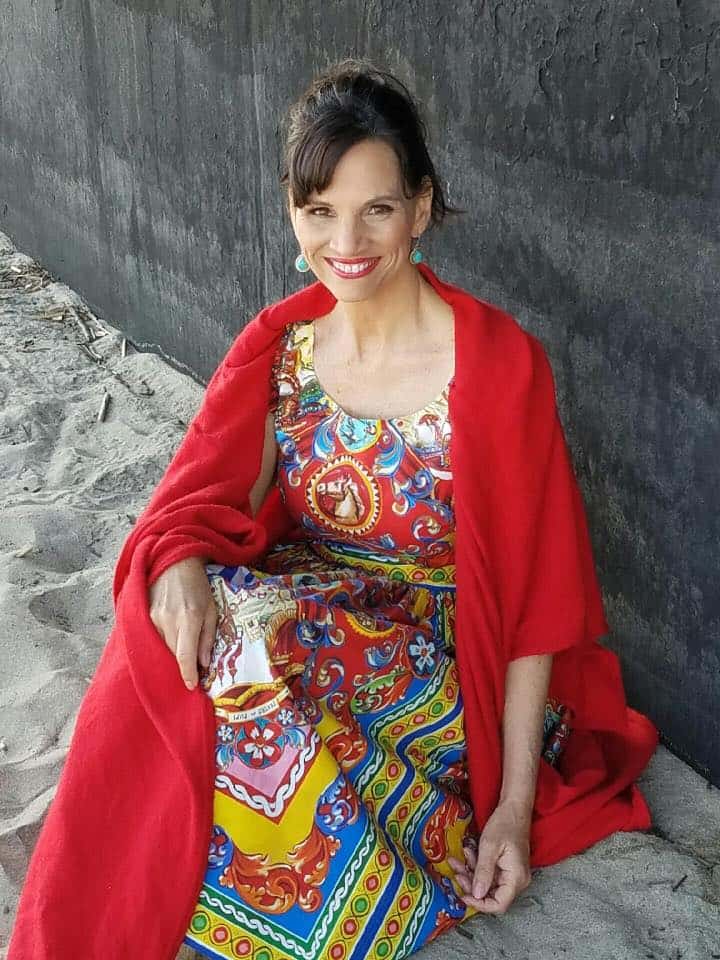 Choose from one of our power-packed training programs and take a giant leap forward into your destiny!

I have been blessed, and my spiritual muscles are getting stronger through application in the WEU classes. WEU gives me a focus and helps to keep the fire burning
. - Carmen Welbeck 

I went through Beyond Breakthrough three years ago and as a result I was healed from psoriasis. -
Michele Winger

The encouragement and honest, unveiled teaching I have received has been like a spring rain on a parched ground
.-
Kristin 
Reeg

As I reflect back, I am full of wonder at the entire process. I am not the same person that began this 90-day renewal journey. I know God is not finished with me; but I have been changed forever for the better and I am grateful to God, to Donna Partow and her lovely team and to the support of the wonderful community of women in this course. Here are just some of the new things that I've experienced:
Lost 23 lbs and 20 inches.
Established healthy eating behaviors
Sugar craving gone (Dr. Peppers gone)
Cleansed from unforgiveness
Vibrant relationship with the Lord
Positive perspective
Joy returned
Faith reignited

Lasting peace
Explosion of creativity

From the moment I signed up for the 90 Day Renewal, my heart began to cry out for more! There was an excitement in my spirit that I just couldn't even contain! From the very first day, the Lord woke me at 5:00 a.m. HELLO!! That was not like me - I usually got up between 6:30 and 7:00 most mornings. It was as if He gently called my name and I was instantly awake and ready. My prayer corner became my sanctuary in the quietness of the morning -- it was me and my Lord -- and Donna Partow. The freedom I felt from the very beginning just to be me, right where I was, helped me to press on. Getting rid of the "all or nothing" attitude was HUGE for me! 

I seriously feel like a different person. Most days, I feel more at peace than I have felt in a very long time. During this course, I began to cook more, to invite my friends over and cook for them, and just enjoy life. I have become very aware of the atmosphere I bring to my day and wherever I go. I want to be that woman who walks into a room and changes the atmosphere by my very presence because I am in His presence! - Jo Jo Jones

My goals for the renewal included: sugar-free eating (check)
, regular time with God (check) daily exercise (check), 
weight loss (10 lbs) 
AND that God would bring a lovely Christian man into my life and that we would move towards marriage. I met Tim on eHarmony and we met in person just 3 weeks ago and we are both smitten! It's a great match. I feel in a very good place in my life to meet Mr Right. God's timing is amazing! Thank you Father for Donna and for the way you have worked in my life through the 90 Day Renewal. - Sally Start

I started this renewal with no expectations since I have done many diets before and none has worked. After the first week of the Renewal, I saw so much change in my heart that I knew God was going to do mighty things with me. In 13 weeks I have lost 26 pounds. My family has benefited from the things I am changing about our home and diets. Tracy Delisle

Truly, this WEU Experience is like 
"a wee bit of heaven upon the earth" - Victoria Eagleson

The Lord ignited my heart and transformation has happened. Lost 22 lbs and what has happened in my heart is even more. What a transformation! My lifestyle habits have changed. I'm sure McDonald's and every other fast food place misses me! - Christine L'Heureux

I released 24 pounds! I traded my morning bagel or muffin and Chai Latte or Coffee, for hot Lemon water and a green smoothie, and now walk 2 miles per day on Tuesdays through Saturday. - Roberta Watkins

From the beginning of the 90 Day Renewal, the Lord took over my taste buds. My desire for sweets disappeared. I have returned to my first love and am now 10 lbs lighter. I felt such love from Domna and her team! - Virginia Jaquez

After one week, I was down 11 inches and 8 pounds. I'm SOLD! - Angela Way

While Donna discussed vision boards I decided to update mine, DURING her webinar. I added to my dream bio...Bible Teacher. Shortly after the webinar ended, I checked my email for new messages. Well wouldn't you know it; I received a job offer letter for an adjunct bible professor position. Amazing! - Millicent Martin Poole

What is absolutely blowing me away besides the teaching, the prophetic prayer, and the learning, is that I am "meeting" others with the same visions, the same situations, decisions, and needs. - Elizabeth Penney

My son and his family came back to church this week end!That's a big comeback! I was reminded of a word from Donna Partow (tie your family to Jesus). I am so humbled, so filled with extravagant worship and praise. - Geraldine Louise Reeder

The vision for my life is becoming clear. I am finally able to "see" what things are really important to me, what I want to accomplish and to put them down on paper without feeling guilty or selfish. Revelation is amazing! - Paula Dykes

Donna this is PERFECT. I reached my weight loss goal of 5 pounds per month. I have been offered a grant to fund my C.H.A.N.G.E. Youth ministry. -Tosca King 

One of my goals was to have more of my fiction published. Well, since the class, I've had publisher interest in two of my books!! - Elizabeth Penney 

I did it! I completed my focused goal for the 21 days...I paid off $2,481 in credit card debt! Woohoo! Credit card debt freeeeee!!! - Stacy Orosco 

It's official! I am a writer! I wrote the vision to write this year, never did I expect to get an assignment in our church newspaper and be published so soon. - Ann Marie Garvin

The weight loss challenge was the best thing that has ever happened to me. I have tried so many diets and this is the first one I was able to succeed at in the last 30 yrs. I lost 34 lbs in 90 days! - Raya Perejogin

"Within a month, this course helped me hone, condense, and strategically share my message. Donna works tirelessly in helping ensure that the core message and passion of each participant is one of integrity and impact. - Peter Rosenberger

I am completely blown away by what God has accomplished in me. I have released 12 pounds. More than release of inches and weight...more than lifelong habits, I found my identity and got a glimpse of who GOD wants me to be! - Tiffany Downs

I have been freed from old mindsets and generational curses that had me bound! Now I'm soaring, rising up into the destiny my God has called me to. - Darlene
Where You May Have Heard About Me